Interview with HELLFISH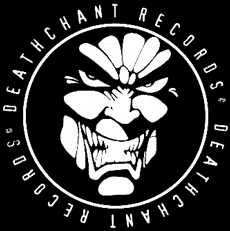 How did you get into the Hardcore scene?
To shave a long story from an orange -
I was born on the second of July 1972 in Tokyo, where my father worked on an audio acoustic design team. The company he worked for had a three year contract with Panasonic, who at the time had several subsidiary companies. One of these being Techniques.
Needless to say I was messing around on decks from the age of 12 months. For the next 9 years I lived, eat, shite and cycled to school on SL 1100's/1200,s and 1210's. In 1982 my fathers contract for Panasonic ended and my family returned to Essex, Great Britain. By the age of 15 I was being driven around by my Granddad - Earl Cobb(Himself a mean xylophonist in his day). We would travel all over the South East battling sucker DJ's. Unfortunately Granddad cobb died from alcohol poisoning in 1988. Not being old enough to drive, I joined a Hip Hop crew with a bus - MOLATOV SOUND FACTION. DJ'ing for them for a couple of years, I ripped through most of the small time U.K jocks. I had spells with several rappers including amongst others - SILVER BULLET and OVERLORD X.
From then on it was history, I won the Southern Counties D.M.C, the U.K.T.C, countless smaller DJ comps and I eventually went on to represent Japan in the Ultimate Fighting Tournament where I was disqualified for rapping.
How did the Deathchant label come about?
Believe it or not I was involved in a serious turntable accident involving a goose in 1988. I don't like to talk about it but I will, or maybe I won't - "I tried to play God but I Failed". Anyway I was unfortunately diagnosed clinically dead for 7 seconds. In this moment of extreme clarity, I was touched by an alien technology uncomprehensible to non-fish lifeforms,I was to find out later that duel mind formatting had occurred which had implanted the name 'Bogwoppa' In my nural cortex. My first label was in effect - 'BOGWOPPA RECORDS'.
Bogwoppa eventually run into copyright grief with the P.R.S. What happened was that I got to the stage where I would be sampling my own records, copywriting them, and then writing off to the P.R.S complaining that I was sampling myself. they eventually refused to return any of my communications with them. Some say that I brought the whole episode on myself, but I'm still waitingfor a payout.
One day during my stay,I was dropping some kids off at the pool (having a dump) when the penultimate turd to be layed made a distinct 909 kickdrum sound. This I thought strange, so I fished it out and though and behold, engraved on it was a word later to become a severe legend amoungst both the sane and insane alike - DEATHCHANT.
Shout Outs in the from of TOP 10 world shit-talking rankings:-
W.S.T. Champion - DJ Hellfish
No.1 Ranked Challenger - Lenny D 'Bug Vader'
No.2 - DJ Diplomat 'Move away and hide bumwaver'
No.3 - Mike 'Yoda'
No.4 - The DJ Producer 'Bad to the bone, slightly unstable'
No.5 (possibly higher if we could find him) - Kipper 'Get Fresh Crew'
No.6 - Mr. Charlie 'Hedgehog on a stick' Gorge
No.7 - DJ Sass "I'm Tron, I'm leaving!"
No.8 - DJ Skeeta 'Roll that shit, light that shit, smoke it.  "Oh no I'm a dad"
No.9 - DJ Scorpio 'He's always there, no he looks like that normally'
No.10 - DJ  " Low Rider I'm gona get you sucka, drive- by  boy in the hood (or cap)" Dolphin
Unranked. - DJ Beagle 'Doesn't really do any shit - talking at all, But he is the PhotoShop king'
Unranked. (As Yet) - Fish Junior 'Kane'
Unranked. - Jay 'Are you on drugs' Prescott
Unranked. - Melly ' I've fixed a vulture' 
Unranked. - Doc Maxey 'The Installer'
Unranked. - DJ Clarkee "I'll just pretend I've had a haircut  docter"
Special  shout out to Mrs. Fish For Keeping Me Sane
Attempted Interview by Al Twisted, 1999
© 1998 scottishhardcore.co.uk - No un-authorized nicking
5